In December 1974, when Jimmy Carter announced his campaign to be the 39th president of the United States, he referred to himself as "a farmer, an engineer, a businessman, a planner, a scientist, a governor and a Christian."
As journalists and historians consider Carter's legacy, this prelude to his campaign offers insight into how he wanted to be known and how he might like to be remembered.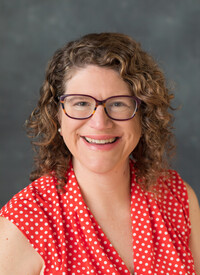 Lori Amber Roessner, professor in the School of Journalism and Electronic Media, studied Carter's presidential campaign, presidency and post-presidency. She had the opportunity to interview him in October 2014 and wrote "Jimmy Carter and the Birth of the Marathon Media Campaign."
Roessner notes that Carter aligned his Christian faith with public service and his vision for the nation. Read the full article on The Conversation.
UT is a member of The Conversation, an independent source for news articles and informed analysis written by the academic community and edited by journalists for the general public. Through our partnership, we seek to provide a better understanding of the important work of our faculty.

—
CONTACT:
Cindi King (865-974-0937, cking126@utk.edu)