The U.S. Supreme Court heard oral arguments on Feb. 28 regarding a multistate lawsuit to block the Biden administration's student loan debt cancellation program.
Under the proposed cancellation plan, the U.S. Department of Education would forgive some or all student loan debt held by an estimated 40 million borrowers.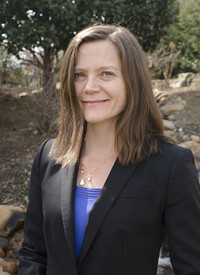 Celeste K. Carruthers, professor of economics, joined John Patrick Hunt, professor of law at the University of California, Davis, to provide insight about the student loan debt cancellation program and clues to how the justices may rule on the matter. Read the full article on The Conversation.
UT is a member of The Conversation, an independent source for news articles and informed analysis written by the academic community and edited by journalists for the general public. Through our partnership, we seek to provide a better understanding of the important work of our faculty.

—
CONTACT:
Cindi King (865-974-0937, cking126@utk.edu)