Tens of thousands have died and millions have become homeless in southern Turkey and northern Syria after the massive 7.8 earthquake that struck on Feb. 6, 2023. But the ancient Turkish city of Antakya, known in Roman and medieval times as Antioch, has been here before.
In the late fourth-century Roman world, two days after a powerful earthquake shook the border of Turkey and Syria, the Christian preacher John Chrysostom delivered a sermon to the frightened congregation in his shaken city of Antioch, much as survivors today struggle to understand the destruction.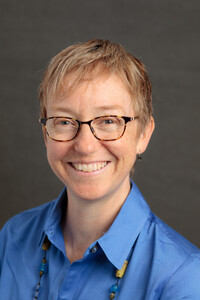 Christine Shepardson, professor and head of the Department of Religious Studies, is a historian of Christianity in the late Roman world. Her research on the Christianization of Antioch took her to the area in 2006, 2008 and 2010. She reflects on the devastation following the recent earthquake and the city's resilience. Read the full article on The Conversation.
UT is a member of The Conversation, an independent source for news articles and informed analysis written by the academic community and edited by journalists for the general public. Through our partnership, we seek to provide a better understanding of the important work of our faculty.

—
CONTACT:
Cindi King (865-974-0937, cking126@utk.edu)